VIETNAM BLACK TEA OTD (ORTHODOX) EXPORT
In Vietnam, OTD black tea accounts for nearly 70 % of black tea production.A total of 4 different grades of OTD black tea samples (F, OP, P, BPS).Orthodox tea refers to loose leaf tea produced using traditional (orthodox) methods, which involves plucking, withering, rolling, oxidation/fermentation and drying.
We are one of major tea producers in central highland of vietnam with over 150 hectares of tea plantation. we reach the quantity of  black tea otd at 500 mt, black tea ctc at 500 mt and green tea at 500 mt  per year.
Specifications:
–         Origin: PhuTho province, Vietnam.
–         Type:  OP, FBOP, P,PS, BPS, F(fanning),D(Dust).
–         Rate of dust: maximum of 2% under sieve 100
–         Moisture:round 5.57 Pct.
–         Ash: 4.92 Pct.
–         Tea dust: 0.41 Pct (Screen: 0.40mm).
–         Tea dust: 0.08 Pct (Screen: 0.16mm).
–         Taste: Super fresh, sweet, mellow, and high floral aroma
–         Tanin ≥ 8%
The Black Tea picked and produced directly at factory. black tea,  100% natural safety clean fresh material from high moutains,The tea field is located in Nghe An,Tuyen Quang, Phu Tho,Ha Giang,Thai Nguyen,Son La,Lam Dong province ect at the high mountain with the altitude of 500m and more which is originally famous for the tradition of growing and processing tea.
Black tea is produced in five steps :
1) Withering
Our tour begins in the withering room. It is here that the moisture is extracted from the tea leaves over the next few hours.When the tea has lost upto 60% of its moisture, the leaves are ready for the next step
2) Rolling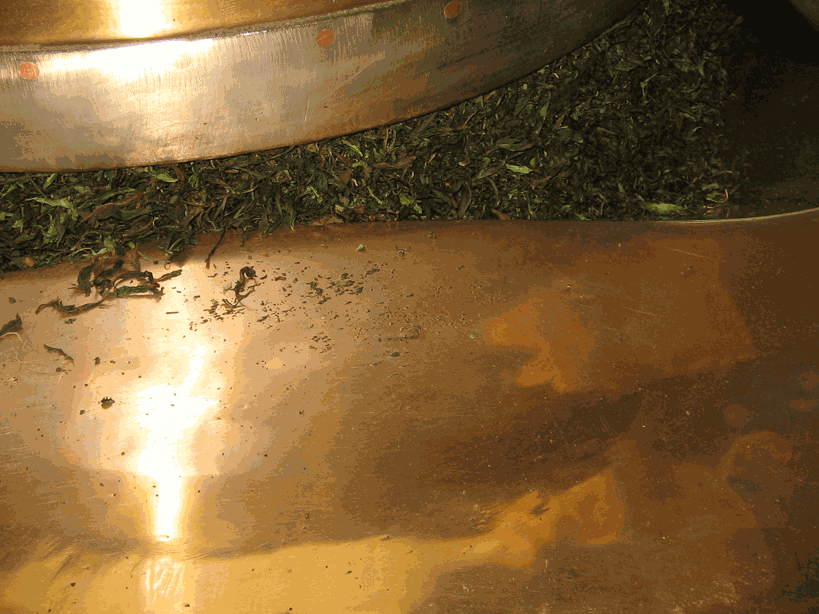 Orthodox Method
With the help of press spindles or rollers where the still green leaves are cut open and the released cell fluid reacts with the oxygen in the air (= oxidation similar to that of a bitten into apple). This process takes 30 minutes each and is repeated 3 times. The damp and lumpy, now dark green leaves are scattered with the help of a shaking or sieving machine.
3) Fermentation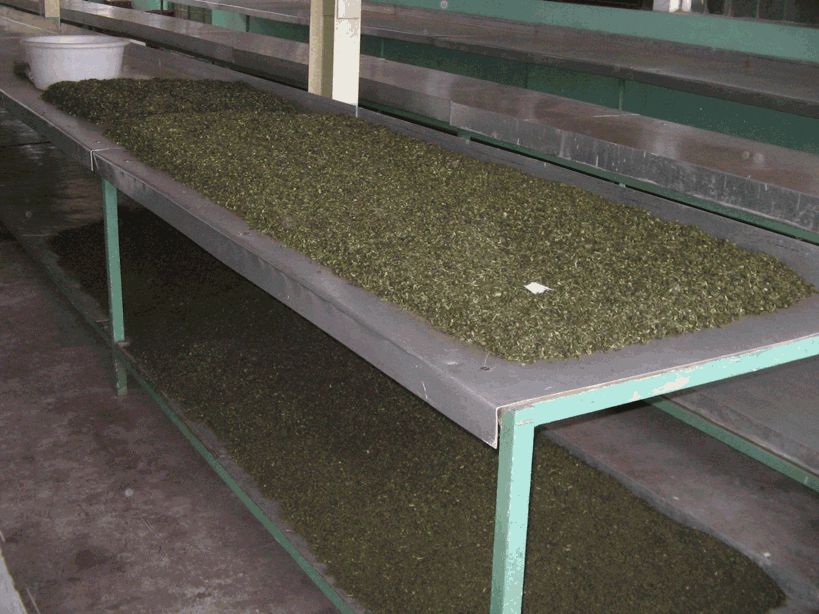 The oxidation process continues in the fermentation room. Here, great experience is also required to know when oxidation has reached its peak. The leaves turn a golden rust colour and the tea acquires its characteristic aroma. With great sensitivity and while constantly checking the temperature, the fermentation master recognises when it is time to start the drying process.
4) Drying
Standing at the multi-level dryer, we can see the tea travelling over a complex system of conveyor belts. During this process, the moisture evaporates and the oxidised cell sap with all its valuable ingredients such as caffeine, tannin and essential oils dries on the leaf. The black tea is now ready.
5) Sieving/Sorting
The various grades of leaves are now sorted by vibrating sifts. This is when the black teas you know so well are created : leaf teas, fannings, dust is produced.
BLACK TEA OP ,BLACK TEA FBOP,BLACK TEA P,BLACK TEA PS,BLACK TEA BPS,BLACK TEA F,BLACK TEA D
 

| | | | | |
| --- | --- | --- | --- | --- |
| Kind of tea | Physical appearance | Water color | Aroma | Flavor |
| OP | Curling, relative regular, natural black, little snow on surface | bright brown red, yellow bolder | Strongly aromatic | Strongly soft, sweet |
| FBOP | Small, relatively regular broken of OP and P, black with snow on surface | Strongly red Brown, yellow bolder | Strongly aromatic | Strong flavor, sweet |
| P | curly relatively,relatively regular black,shorter than OP | Strongly red Brown, yellow bolder | softly aromatic | Strong flavor, soft |
| PS | Relatively regular tea leaf, little dry, brown blade of tea | Brown rea | Slight aromatic | Strong flavor |
| BPS | Relative regular tea leaf, flatter than PS, slight brown red | Colorless brown red | Slightly aromatic | Slight flavor |
| F | Regular small, little brown black | Red, strong brwon | Slightly aromatic | Slight flavor |
| D | small,fine,clean | Little black brown red | Slightly aromatic | Slight acidity |